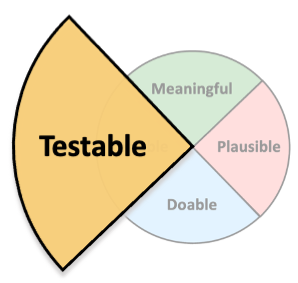 Testable: The logic model can be verified
Is the logic model clear, specific, and complete enough for you (or an external evaluator) to track progress that will be useful and credible?
How will you know if the planned action leads to the projected outcomes?
Evaluation measures and methods are discussed in Section 7.
---