Sample Logic Models Showing Indicators
In these two examples, you can see how the indicators connect with the programs' inputs, outputs, and outcomes. Review the indicators shown, and think about any other indicators you might choose to help determine if you have achieved your goals.
Farmer Education Program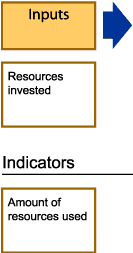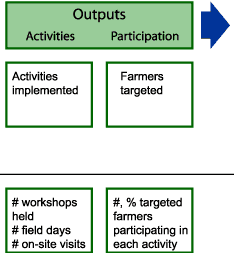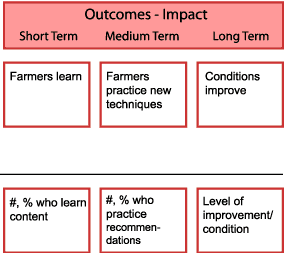 Parent Education Program
In this example, we have included the key evaluation questions from earlier in this section. Notice how the indicators connect with the evaluation questions. Will the indicators answer the questions? Are there other indicators you might look at?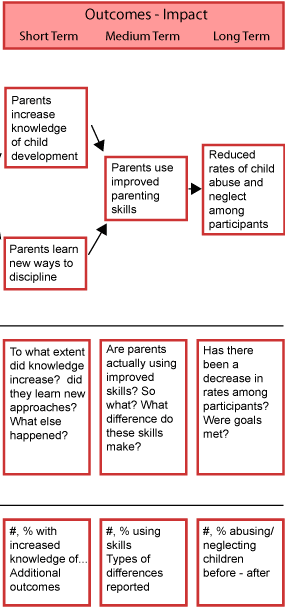 ---