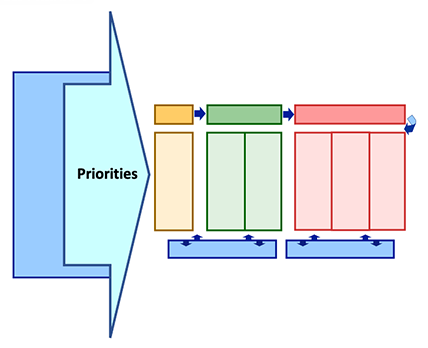 Priorities lead to the identification of desired outcomes.
From the situation comes priority setting. Once the situation and problem are fully analyzed, priorities can be set. Seldom can we undertake everything, so we have to prioritize. Several factors influence your determination of focus; these include your mission, values, resources, expertise, experience, history, what you know about the situation, and what others are doing in relation to the problem. As you think about setting priorities, consider:
What criteria will you use for setting priorities?
Who will help in setting priorities?
---